I don't know if I could manage being stuck on a train for ~36 hours but it looks like a fun experience.
Linsoa
Inspired by Derek Low's account of What It's like to Fly the $23,000 Singapore Airlines Suites Class, I humbly offer my First Class travel experience on the Sunset Limited powered by Amtrak. 
In 1894, Southern Pacific Railroad Company introduced service from New Orleans to San Francisco by way of Los Angeles on the Sunset Express. It was the most luxurious class of travel at the time and was outfitted exclusively with Pullman sleeper cars, no coaches.

In 1971, Amtrak took over servicing this route and renamed it the Sunset Limited. The train now begins in New Orleans and ends in Los Angeles with two classes of service.
Reserved Coach: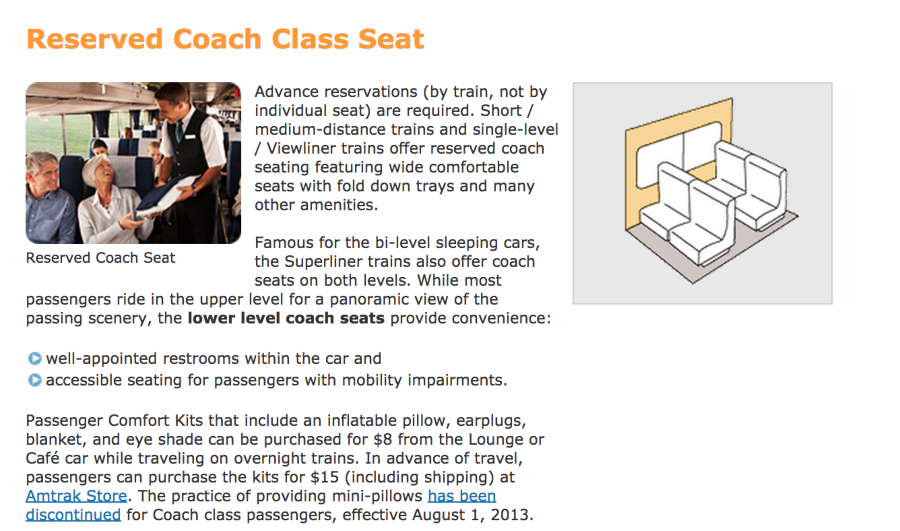 "First Class" with three different room configurations. Below is the "Roomette" which we booked: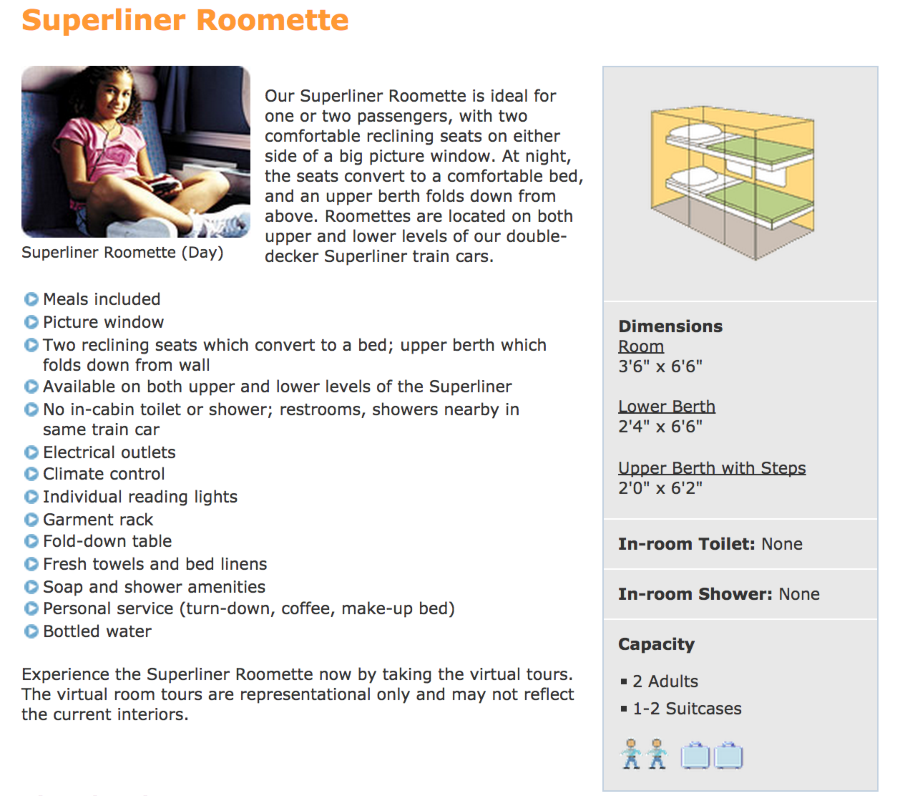 We started our ride on Saturday, December 27th @ 9am in New Orleans. We booked a ticket from New Orleans to Tucson, Arizona set to arrive @ 7:45 pm on…
View original post 628 more words